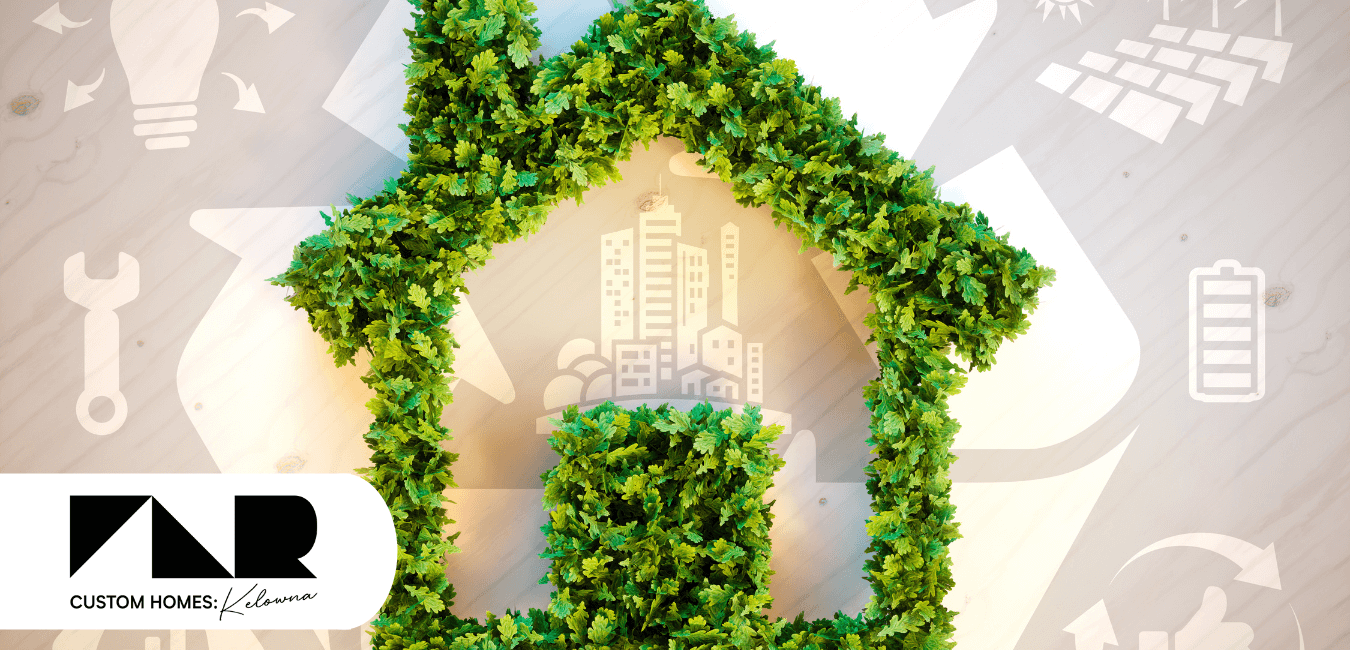 The reward of building an eco-friendly home will pay off for years to come, but too often the idea seems intimidating or too expensive to even consider. There have been leaps and bounds made in the industry making the sustainable option more available than ever. The options are endless and the technology ever-changing to get you to where you want to be.
Purchasing a home is one of the most important decisions you'll ever make. Square footage and location used to be the focus of most homebuyers, but now more than ever, the conversations around home buying have started to include the term "eco-friendly". As the cost of living continues to go up and the use of natural resources continues to be challenged, renewable energy and sustainable living are increasing in demand. Although the practice of building eco-friendly homes is nothing new, there have been significant advances in technology over the years that will benefit both you and the planet for decades to come.
Smaller Footprint: An eco-friendly home has an emphasis on reducing your carbon footprint. When designing these homes, efficiency will over-rule aesthetics every time. From the layout of the interior to each placement of a window; everything has a purpose and there is no wasted space.
Cost Savings: A passive or net zero home means you are heating, cooling, and powering your home without a utility bill. While a passive home is designed to be so well insulated and sealed that you don't even require a heating system, a net-zero home offers several solutions to heat and cool your home. For example, geothermal systems use the solar heat stored in the earth to heat your home, rather than gas or coal. For electricity, the use of solar panels will convert the sun's energy to power your home.
Reduced Waste: A Net Zero, eco-friendly home will produce 90% less construction waste than a conventional home build. Each inch of the home has been meticulously thought out in order to ensure a sustainable, minimal waste construction site. By using recycled, non-toxic and locally sourced materials from the insulation to the paint, this home is good for you and the planet.
Home Valuation: Eco friendly homes sell for an average of 30% more than conventional homes. Due to sustainability of the materials used, they will also outlast the average home with far less repairs/replacements, making them even more appealing to homebuyers.
Choosing sustainable construction when searching for your next home, means choosing sustainable living for your family and the environment. Not only does this choice yield financial rewards for the home buyer, but it also provides an opportunity to be part of the solution for a greener future.
FLR Custom Homes Kelowna is your experienced and reliable Net Zero custom home builder. Serving communities all throughout the Okanagan, contact the team for a consultation to build your eco friendly custom home today. Call (778) 721-5791 or fill out the contact form below.
The use of rain barrels, low-flow faucets and toilets are some of the many solutions for water conservation. Some people choose to incorporate treatment and re-use of greywater (shower and dishwater) when designing an eco-friendly home.
Some of the key things considered when selecting materials for a Net Zero home are:
Recycled, and recyclable, building materials
Building materials with increased durability and lifespan
In floor geothermal heating systems
Superior building envelope for optimal and highly efficient heating and cooling
Top of the line technology for fresh air inside the home
Passive heating and cooling through solar panels
As the demand for sustainable construction continues to increase, so does the supply. This has created more competition in the industry resulting in better pricing. As manufacturers and suppliers shift their focus to environmentally friendly materials, we are seeing a variety of options to suit any budget for implementation now or in the future.
As an additional bonus, at FLR Custom Homes we have our Professionally Designed Series of homes, meaning the design and planning has already been mostly completed for you, resulting in reduced planning and design costs and an even quicker build.
Live The Okanagan Dream
Life in the Okanagan means idyllic lakes, lush orchards, stunning views, endless skies, and the opportunity to live your best life. If you are ready to build the home of your dreams amid the abundant beauty that can be found here, connect with FLR Custom Homes today. Share your vision for your perfect home and together let's make it happen.