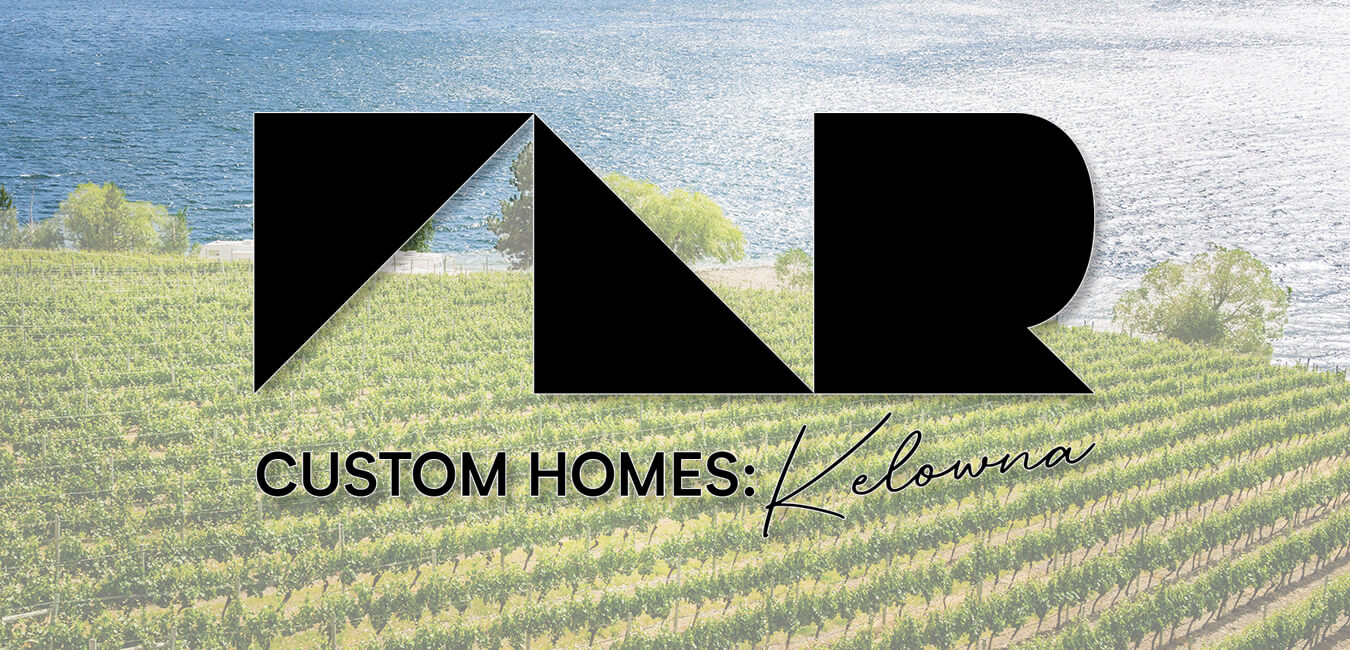 When building a custom home there are many things to consider: landscaping, colour palettes, floor plans and finishings. One thing that should not weigh on your mind is what happens after you move into your beautiful new space.
At FLR Custom Homes Kelowna, we take pride in our full-service building process and decades of experience. But what really sets us apart is that we are a company who can be relied on for the long term. We believe that when you choose us as your custom home builder that we are entering into a lifelong partnership, and we offer the most comprehensive warranty coverage to prove it.
FLR Custom Homes Kelowna Warranty
When we launched FLR in Kelowna we knew that this was going to be our home for many years to come, and that our clients in the Okanagan would be bringing their visions to life, and calling our developments their home, for decades to come. Hosting the holidays, raising their children, and building investment portfolios with us; These are all important life events and this responsibility is something we don't take lightly.
So, before we ever broke ground in beautiful British Columbia, we made sure that we were part of the Canadian Home Builders Association- Central Okanagan and a third-party Home Warranty Program. When you go to sleep at night you can rest well knowing that we stand behind our homes with the utmost confidence.
THE FLR Difference
FLR Custom Homes provides an elevated and unparalleled building experience across the Okanagan. Built on the vision of a full-service custom building process that uses only the best in construction methods, and stunningly creative design, our team at FLR is in the business of taking our customers home.
Above and Beyond: The FLR Custom Home Coverage Program
When you are building your home it is important to know that you have partnered with a builder who has your best interest in mind. After your home is complete, you will have access to your online customer file with all the information you need in regards to your home and it's warranty. In your FLR Client Portal you will get access to:
A seasonal home maintenance guide

Appliance manuals

Information and details on your:

1 Year warranty on defects in materials and labour

2 Year coverage on building systems, exterior cladding and building code deficiencies

5 Year building envelope warranty

10 Year warranty on structural defects
Handing over the keys to your new home comes with knowing you are backed by the best home builder warranty there is.
Building Relationships One Home At A Time
FLR Custom Homes Kelowna stakes our reputation on our commitment to process transparency and the delivery of a product that exemplifies expert craftsmanship. We strive to ensure that our conscientious guidance of each client on their journey to build their custom home inspires them to become a client for life.
Peace of Mind With FLR Custom Home Warranty Program
We know the industry horror stories of developers who haven't followed through on their promises, who provide poor quality craftsmanship, and, worst of all, take a client's money and run.
Choosing a custom home builder is a decision not to be taken lightly. It is more than just a transaction. It becomes a lifelong partnership that does not end once we hand over the keys to your new home. Because of this our vision at FLR Custom Homes Kelowna is to be 110% committed to the satisfaction and well-being of our clients for the long term.
As a premier custom home builder in the Okanagan we are:
A proud member of the Canadian Home Builders' Association - Central Okanagan which means we are an experienced builder of homes or residential structures

A member, in good standing. with an independent third-party warranty program

An approved and licensed residential builder in BC through BC Housing

A member of the Better Business Bureau
As a custom home builder we know that our builds are of the highest quality and craftsmanship and it shows by our willingness to stand behind everything we do. When we say full-service builder we mean it. This applies to our warranty programs too.
Led By FLR
We are practiced leaders. We lead the industry with quality construction and thoughtful customer service. We lead our clients with personalized, considerate advice and insight and the knowledge needed to bring them home. Here is what the journey to your dream home led by FLR looks like:
This first meeting gives us the opportunity to discuss your goals, priorities, time frame, and budget. We share our philosophy, processes, and methods; you share your vision. Together we'll envision a home that meets your needs now and into the future. This is our chance to interview each other. If we can collaborate to deliver your final goal, it's a match. Also in this meeting, we want to understand what aspects of your custom build are most important to you so we focus your budget where it will be most impactful for you. Our decades of expertise will allow us to advise you so that all of your choices have the most positive impact on the future value of your investment.
This is the fun and creative part of the custom home process; where we begin to lay out your vision of your perfect home. Working closely with designers creates a detailed picture of your dream home begins. We foster collaboration with our project managers to create a construction plan and workflow to carefully execute every aspect of your vision. Before we break ground for your custom home, we complete a thorough and exhaustive final review ensuring that nothing has been overlooked and every facet of your home design has been accounted for and every need and goal for your new home has been included.
Our expert team of competent site managers, skilled craftsmen, conscientious trades, and trusted project partners begin the task of taking the blueprint of your dream and bringing it to life. Our team ensures careful attention to detail at each step guaranteeing that the quality standards of FLR's custom homes are always incorporated.
This is where we shine. One of the great advantages of buying a new home is the third-party warranty. Our home warranty program protects you and ensures that every part of your home is accounted for and executed meticulously. We have a team of expert trades on staff that you will forever have access to as part of our preferred client program.
Our team of architects, designers, craftsmen, and construction professionals are changing the landscape of the Okanagan, bulldozing the standard building process, and setting a new standard for customer experience. We don't think outside the box… we are building a whole new box. FLR Custom Homes Kelowna is the future of homebuilding.
Live The Okanagan Dream
Life in the Okanagan means idyllic lakes, lush orchards, stunning views, endless skies, and the opportunity to live your best life. If you are ready to build the home of your dreams amid the abundant beauty that can be found here, connect with FLR Custom Homes today. Share your vision for your perfect home and together let's make it happen.