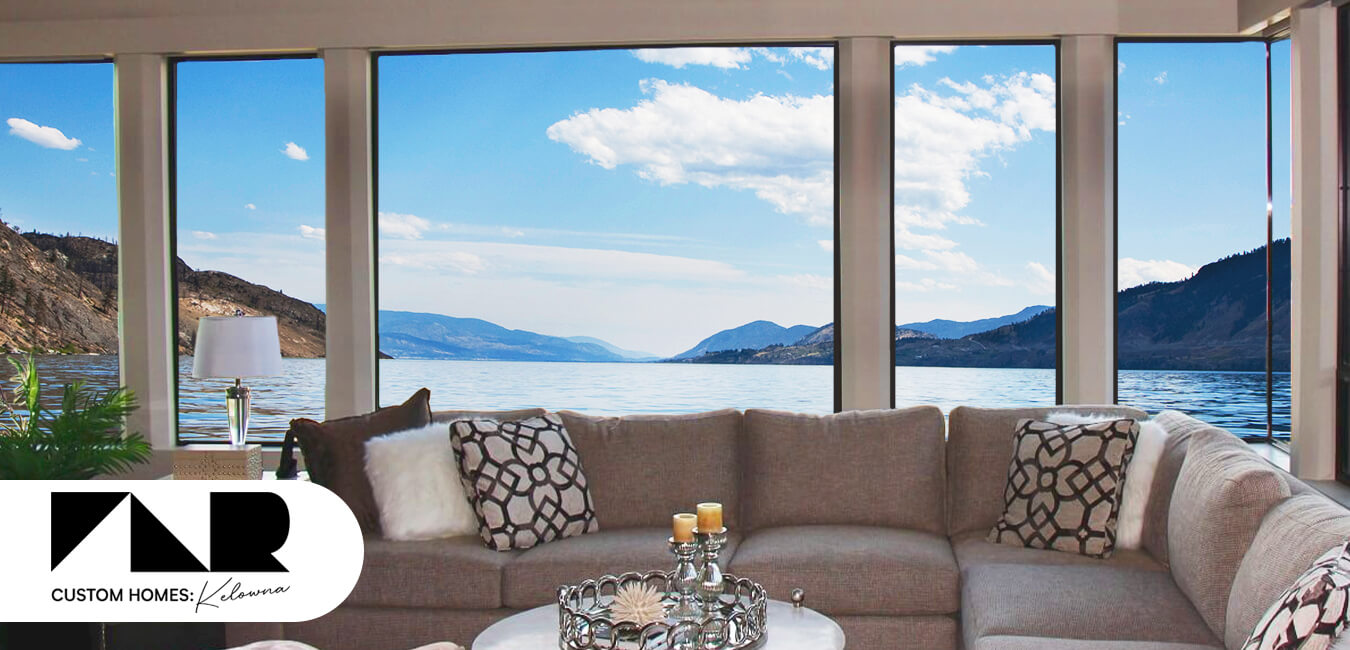 FLR's Professionally Designed Homes are a reflection of every tenet we embrace; stunning architecture, clever and beautiful interior design, considerate and harmonious landscaping, sustainable construction and lifestyle support, and an elevated customer building experience. For customers seeking an accelerated and less complex journey to finding the home of their dreams, FLR offers our Professionally Designed Home pathway to homeownership. With the same attention to detail and carefully planned construction process, this simplified option offers you the opportunity to own a personalized quality home without the time investment of a fully custom build.
Your Journey, Your Choice
Sometimes the home of your dreams is one that allows you to move in and start living that dream without the elaborate and comprehensive commitment required of a fully-custom build. But this doesn't mean you are willing to give up on the fine details, exquisite design, and quality finishes that set custom homes apart. The Professional Designed Home option provides our clients with two options for buying:
Design Personalization: Our years of experience building homes to suit all tastes and lifestyles have allowed us to curate and archive a library of exceptional blueprints and luxurious appointments that can serve as the jumping-off point for your home. Guided by our expert team, you have the opportunity to fine-tune the design to reflect your family, without the obligation to consider every detail.
Turn-Key Dream Homes: For customers seeking the characteristics of a custom residence (top-of-the-line finishes, unique design features, insightful floor plans, innovative technologies) in a move-in-ready home, FLR has the solution for you. As opportunities present themselves, FLR Custom Homes is developing homes throughout the Okanagan. Our turn-key homes are beautifully designed and sustainably built with every consideration reflective of a custom home. But these are ready for you to move in and live your best life without delay.
The team at FLR is positioned to make your dream of living in a spectacular home amid the breathtaking beauty of the Okanagan a reality with our flexible Professionally Designed Homes option.
THE FLR Difference
FLR Custom Homes provides an elevated and unparalleled building experience across the Okanagan. Built on the vision of a full-service custom building process that uses only the best in construction methods, and stunningly creative design, our team at FLR is in the business of taking our customers home.
Building a Better Future
The FLR Developments team is committed to building better homes. We incorporate only the best practices into our planning, design and building processes. Our mission is an immersive, client-first, full-service process resulting in high-quality craftsmanship for every home we build, during construction and well into the post-possession experience.
Connect with us for a free consultation by filling out our online contact form below.
Options To Build The Dream
FLR Custom Homes is known for our commitment to providing a careful and thoughtful approach as we guide our clients through a custom building process. And we offer the same level of care and dedication as we guide our Professionally Designed Homes clients into the homes of their dreams. The process is still highly individualized and our adaptable options for personalization or turn-key possessions still guarantee a bespoke home buying experience. Here is what you can expect:
Consult: Meet with our team and share your goals for Okanagan living and your vision for your home.
Explore: Explore our archives of existing designs and our inventory of turn-key projects to assess their suitability for you.
Collaborate: If you choose to customize an archived design, you will collaborate closely with our design team and project leads to manage costs and timelines. If you choose a turn-key home, our team will guide you through the process to finalize your purchase.
Live The Dream: And just like that, you are ready to move in and begin your next adventure based out of the home of your dreams.
Building Relationships One Home At A Time
FLR Custom Homes Kelowna stakes our reputation on our commitment to process transparency and the delivery of a product that exemplifies expert craftsmanship. We strive to ensure that our conscientious guidance of each client on their journey to build their custom home inspires them to become a client for life.
Built On Experience
FLR brings over 5 decades of building experience to the drawing table. Built on a vision to provide a full-service custom building process that incorporates thoughtful construction, and stunning and creative design, we are FLR Custom Homes Kelowna.
Our skilled team of project managers, construction professionals, and client care specialists are here to deliver an elevated customer-building experience and a house you can call home. Connect with us for a free consultation by filling out our online contact form below.
However you choose to arrive at the home of your dreams, FLR Custom Homes is here to ease your journey. Design Personalization and Turn-Key Dream Homes offer flexibility for busy families and customers located outside the interior seeking a vacation property, to relocate, or find retirement property. With these options to attain the elevated living experience of a custom home without the time and elaborate commitment, FLR will bring you home. Connect with our team today to explore Professionally Designed Homes.
Led By FLR
We are practiced leaders. We lead the industry with quality construction and thoughtful customer service. We lead our clients with personalized, considerate advice and insight and the knowledge needed to bring them home. Here is what the journey to your dream home led by FLR looks like:
This first meeting gives us the opportunity to discuss your goals, priorities, time frame, and budget. We share our philosophy, processes, and methods; you share your vision. Together we'll envision a home that meets your needs now and into the future. This is our chance to interview each other. If we can collaborate to deliver your final goal, it's a match. Also in this meeting, we want to understand what aspects of your custom build are most important to you so we focus your budget where it will be most impactful for you. Our decades of expertise will allow us to advise you so that all of your choices have the most positive impact on the future value of your investment.
This is the fun and creative part of the custom home process; where we begin to lay out your vision of your perfect home. Working closely with designers creates a detailed picture of your dream home begins. We foster collaboration with our project managers to create a construction plan and workflow to carefully execute every aspect of your vision. Before we break ground for your custom home, we complete a thorough and exhaustive final review ensuring that nothing has been overlooked and every facet of your home design has been accounted for and every need and goal for your new home has been included.
Our expert team of competent site managers, skilled craftsmen, conscientious trades, and trusted project partners begin the task of taking the blueprint of your dream and bringing it to life. Our team ensures careful attention to detail at each step guaranteeing that the quality standards of FLR's custom homes are always incorporated.
This is where we shine. One of the great advantages of buying a new home is the third-party warranty. Our home warranty program protects you and ensures that every part of your home is accounted for and executed meticulously. We have a team of expert trades on staff that you will forever have access to as part of our preferred client program.
An Elevated Experience On Every Build
FLR Custom homes has created an equalled custom building customer experience streamlined with the knowledge, skills, and proficiency garnered over 5 decades in home building. We bring this elevated level of service to each project we collaborate on from the most elaborate and extensive Custom Estate build, through Custom Infills, Lakefront Developments, and Professionally Designed Homes, to the most simple and modest Carriage Home. And always with an eye to advancing sustainability.
Professionally Designed Homes FAQ's
With our years of home construction, FLR Custom Homes has cultivated a library of diverse plans and building options. After your initial consultation with our team, we can curate a selection of homes that can work with your lot features, needs, budget, timeline, and that can meet your vision of the perfect home for you in the Okanagan.
Our Professionally Designed Homes are ideal for this. We can help you find the perfect design plan for the lot you have. And if this exploration leads you to decide that you want to completely customize a build to meet your needs, we can help you with our Custom Home Journey.
The possibilities are endless. With our team of skilled architects and designers to guide you, customization of almost anything is possible. Considerations like the lot and your budget will factor in, but our team can advise you and collaborate to create your dream home.
Our team of architects, designers, craftsmen, and construction professionals are changing the landscape of the Okanagan, bulldozing the standard building process, and setting a new standard for customer experience. We don't think outside the box… we are building a whole new box. FLR Custom Homes Kelowna is the future of homebuilding.
Live The Okanagan Dream
Life in the Okanagan means idyllic lakes, lush orchards, stunning views, endless skies, and the opportunity to live your best life. If you are ready to build the home of your dreams amid the abundant beauty that can be found here, connect with FLR Custom Homes today. Share your vision for your perfect home and together let's make it happen.