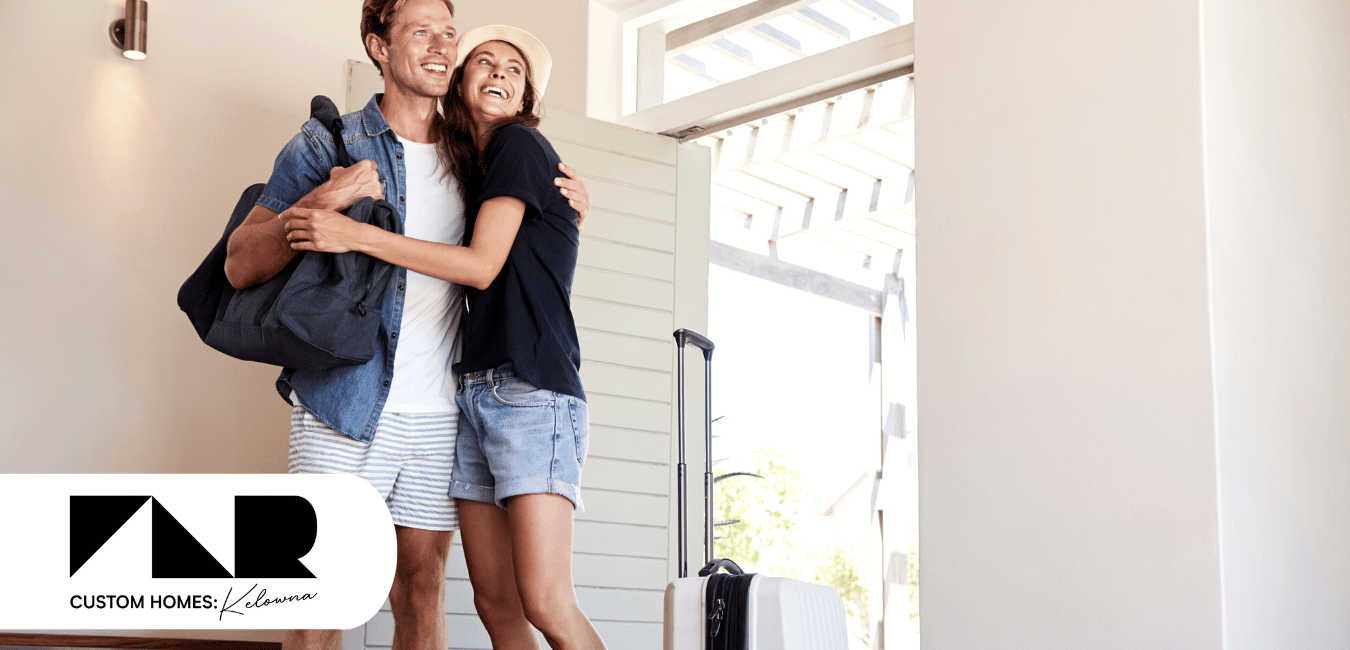 Like them or not, owning a vacation rental in Kelowna offers its owners some fantastic benefits. Since the creation of companies like VRBO in 1995 and Airbnb in 2008, more and more vacationers are booking virtual vacation homes owned by people just you. People come from all over to experience everything from a West Kelowna lake view house with a pool to a quaint guest suite near downtown. Whatever route you're considering for your vacation rental, here are seven reasons you won't regret having one.
A Kelowna Custom Home Builder Weights in on Vacation Rentals
Vacation rentals in the popular tourist destination of Kelowna can provide significant bonuses to property owners. A small guest suite addition, carriage house, or an entire custom home can positively impact your bottom line, monthly cash flow, and retirement savings plan. Here's how:
Rental Income. Perhaps the most obvious reason is that having a vacation rental in Kelowna means that your home regularly brings rental income into your bank account.
Tax Benefits. Considerable savings can come from knowing how to take advantage of the tax deductions that come from generating revenue from your home or secondary suite.
Property Value Appreciation. When you go to sell your home, you can feel good knowing that the rental income can positively affect your sale price. Likewise, if you add an addition or carriage house, you can see your home's assessed value increase dramatically.
Building Your Investment Portfolio. Owning real estate is a smart way to grow your wealth. Real estate that generates revenue is even better.
Legacy Investments. Having an Airbnb or VRBO that pays for itself means that your property investment can be passed down to future generations, providing financial stability for your family.
Flexibility. A vacation rental can be marketed by third-party companies or yourself, giving you control and autonomy over your investment.
Personal Use. The best for last: One of the best reasons for owning a sunny Okanagan vacation rental is that you can enjoy it also!
FLR Developments is Your Kelowna Vacation Home Builder
Have the perfect lot that needs a custom home with a pool and cabana? Ready to make the plunge and add a secondary suite to your property? Thinking about adding a guest room addition to your already existing house? Whatever option suits you best, the knowledgeable team at FLR Developments will guide you from conceptual design right through to post-possession and third-party home warranty experience. Contact us for a complimentary consultation about your plans for your property.
Live The Okanagan Dream
Life in the Okanagan means idyllic lakes, lush orchards, stunning views, endless skies, and the opportunity to live your best life. If you are ready to build the home of your dreams amid the abundant beauty that can be found here, connect with FLR Custom Homes today. Share your vision for your perfect home and together let's make it happen.